Disclaimer: I work for the architect of the Quinnipiac rink.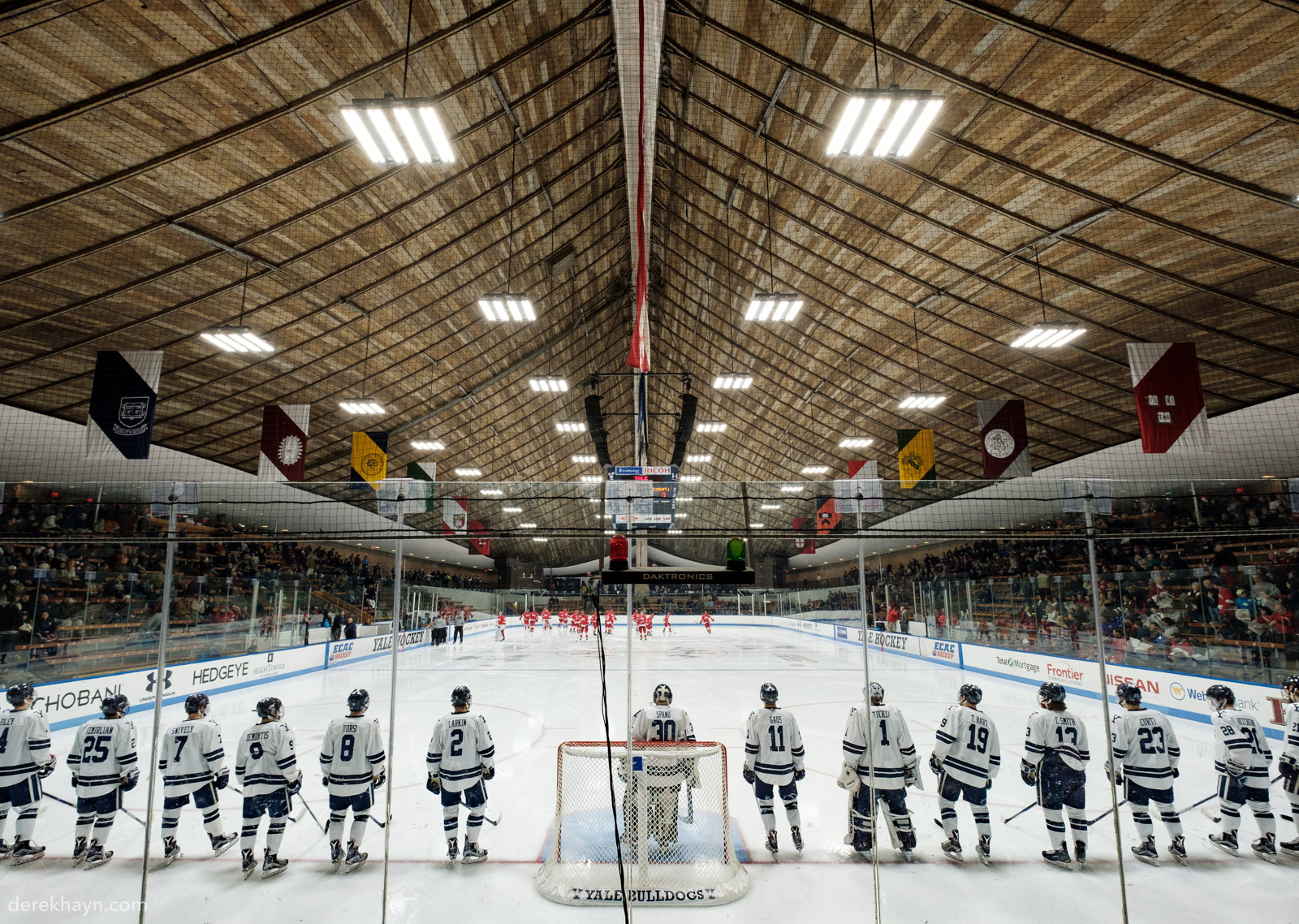 New Haven is a hockey town. I know this is blasphemy, but with accessible ECAC college hockey, I don't miss the Hartford Whalers. I've been to one pro hockey game my adult life and paid a lot to sit in the nosebleeds. College hockey doesn't have nosebleeds—the closest thing is at Quinnipiac where that means open bar and leather seats.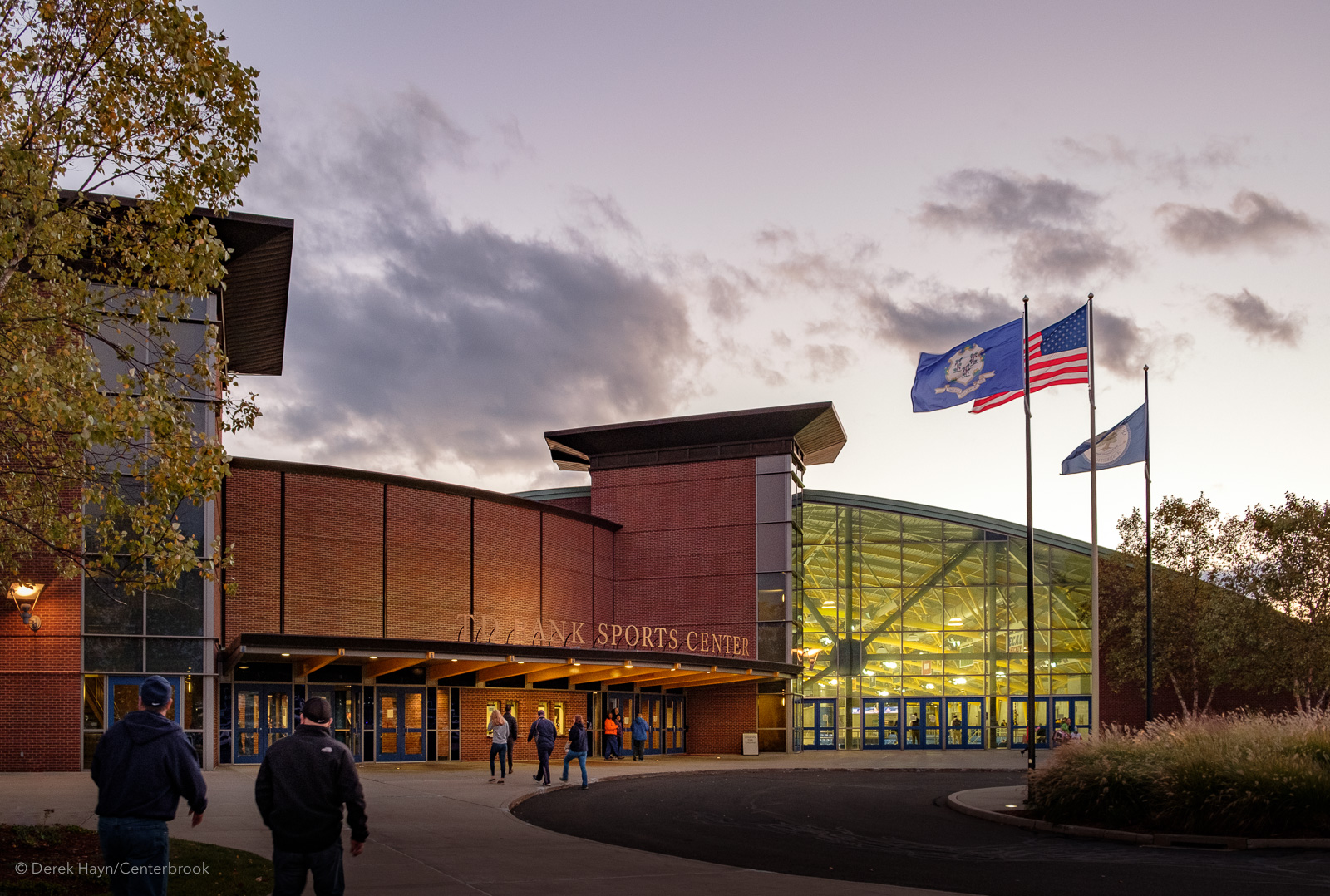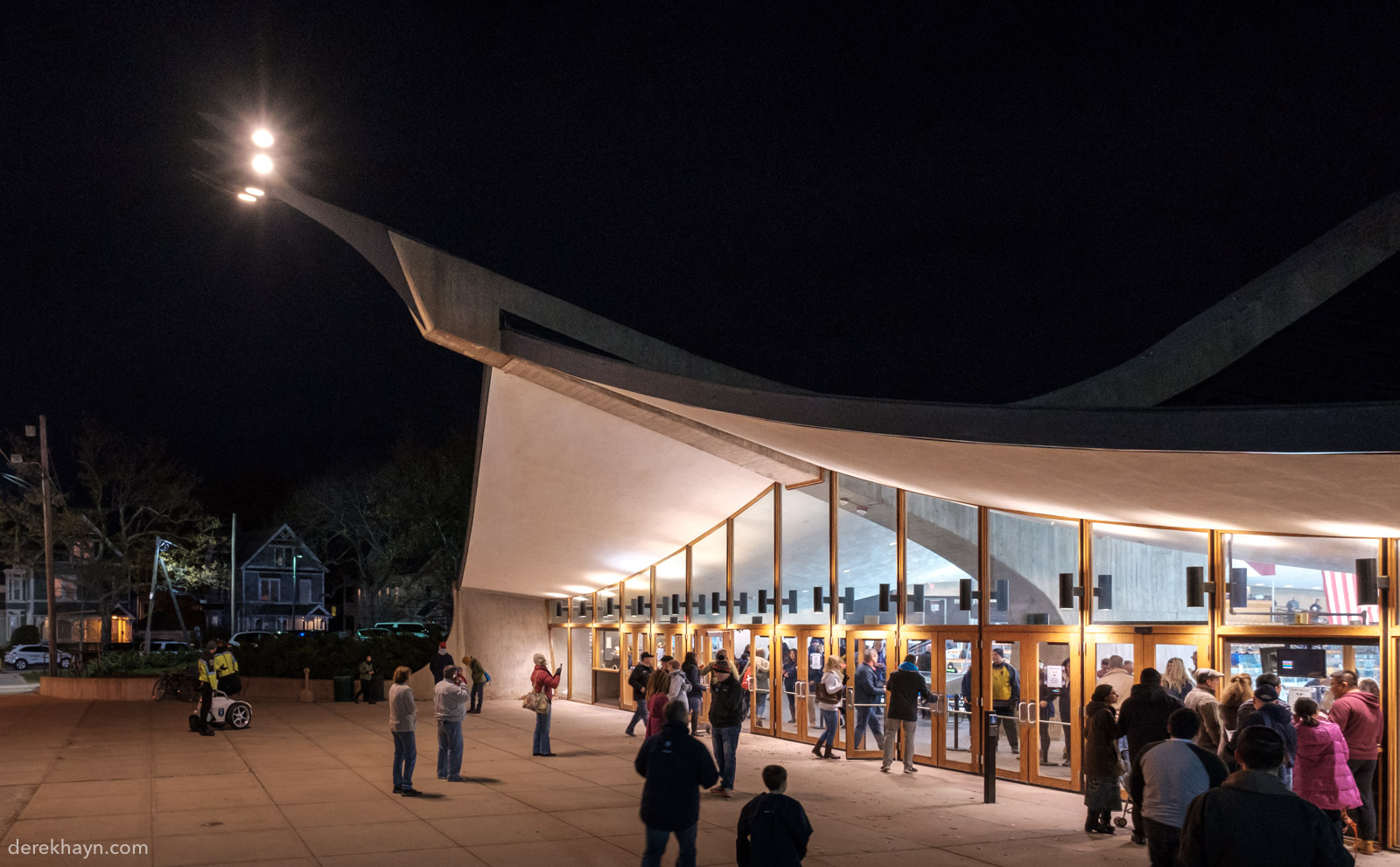 At Quinnipiac, as its architect Jeff Riley says, it's theater. It's nice seats, great sight-lines, cheerleaders… an optimized fan experience.
At Yale, it's hockey. It's hard wooden benches, no lame dance-cam and obnoxious screeching bobcat sounds, just scrunch up next to your neighbor who's mumbling something about a boola—whatever that is.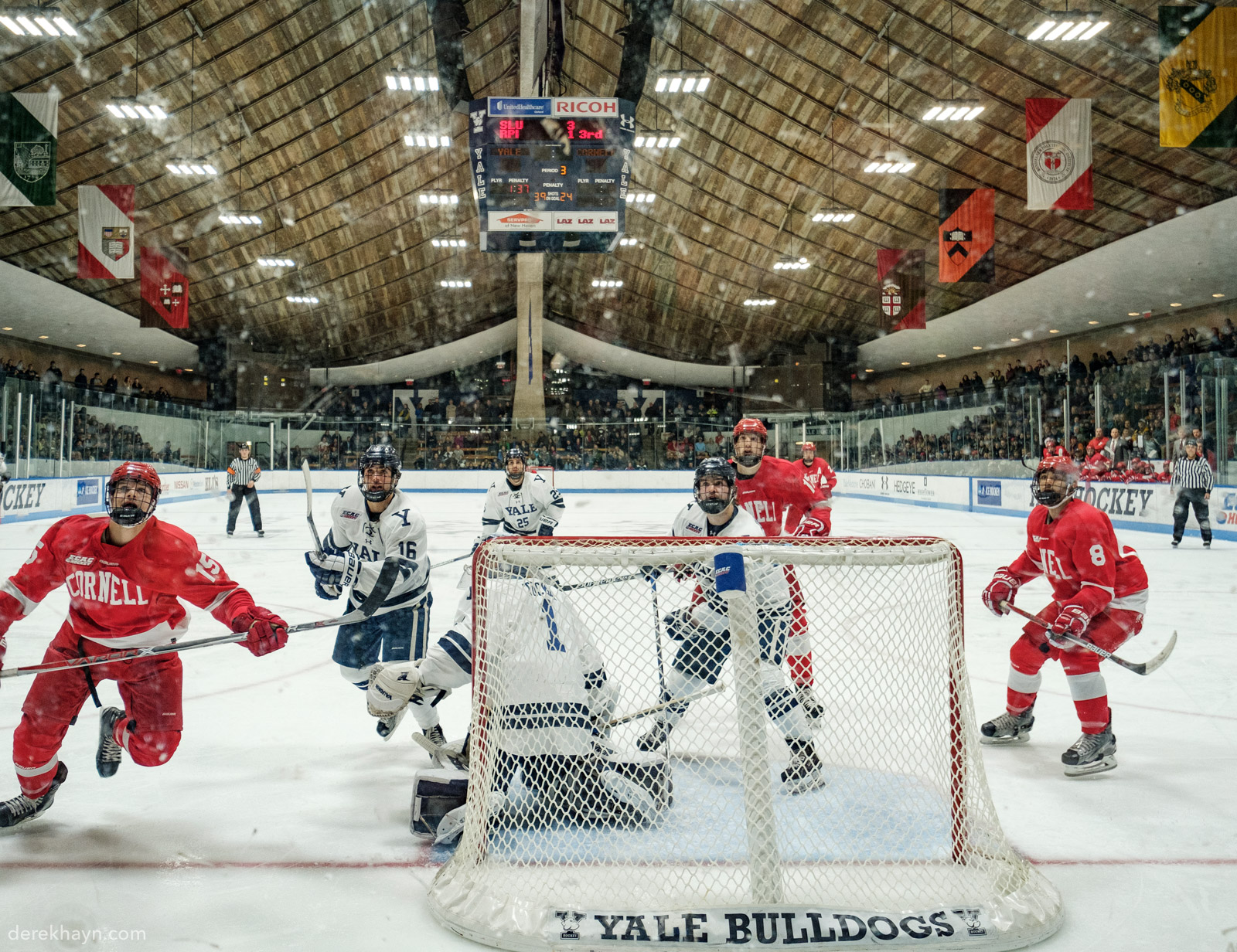 I'm not going to say which is better and both rinks are beautiful, so it's just root, root, root for the home team and keep my mouth shut when they play each other. With two great rinks and two great teams, we all win.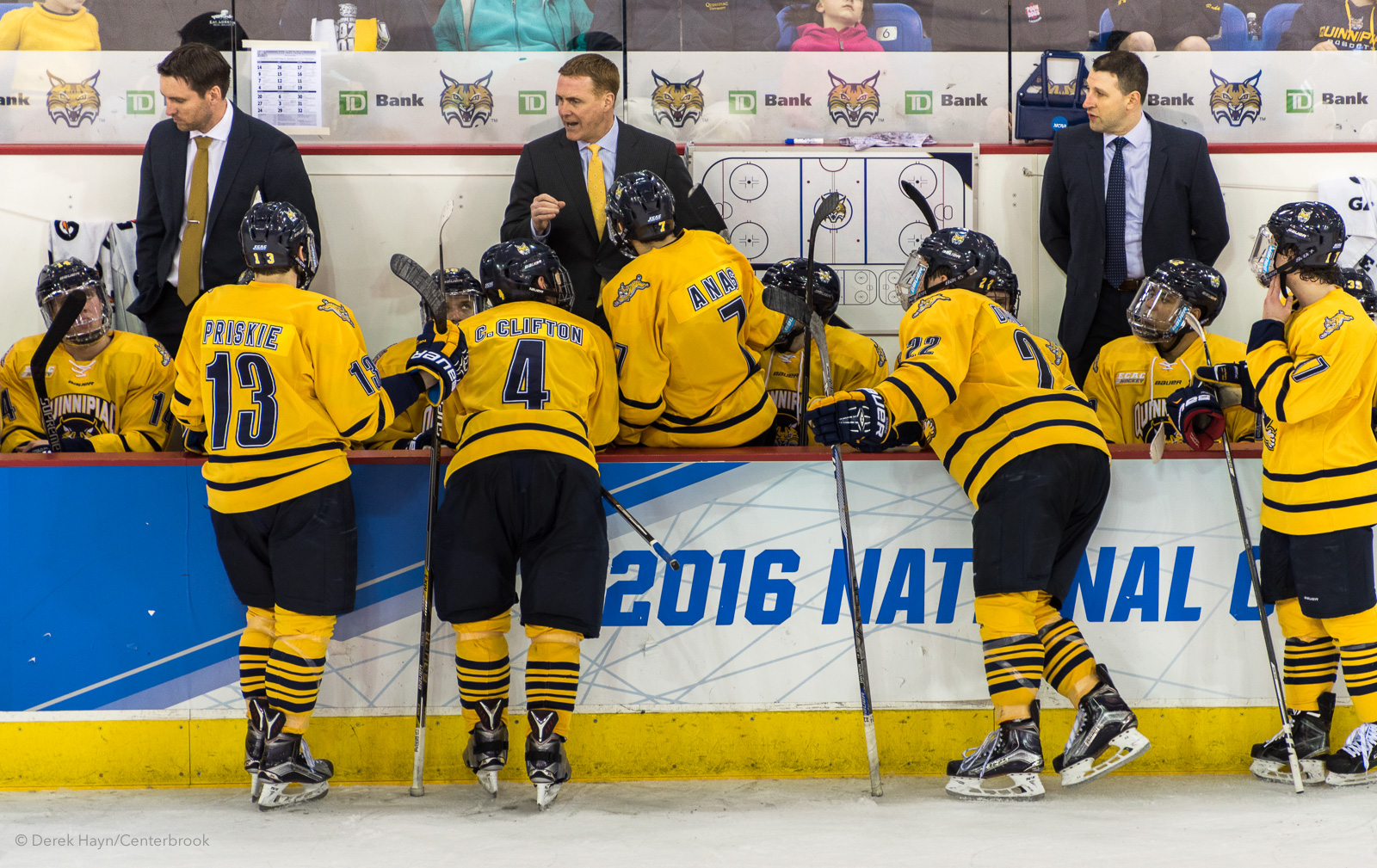 Ok…
Quinnipiac does help pay the bills so it's hard to be too objective. But from these pictures it seems the only games I go to are against Cornell and Big Red can just go back to Ithaca and enjoy their boring box of an arena that I'm sure is fine.